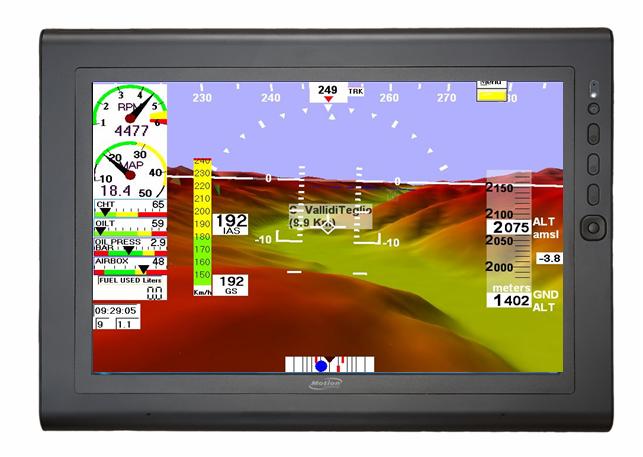 Biofly philosophy is to embrace an open architecture that uses embedded PC solutions with Windows XP environment.
This choice, even though more expensive, offers the benefit of a greater "scalability" of the systems that can be chosen within a wide range of products available on the market tested by Biofly.
The spread of Tablet PC solutions and Industrial Computers offer the highest level of LCD technologies in terms of brightness for outdoor visibility with direct sun light conditions, has solved the problem that limited the use of the display video/graphic, as alternative to the traditional instruments.
•TABLET PC: screen 12"
screen 8.4" (on demand)
• LCD DISPLAY: High resolution 8,4" transflective LCD
High brightness 7" compact touchscreen transflective LCD
• ELECTRONIC FLIGHT BAG: Display 8,4" + remote computer

Download