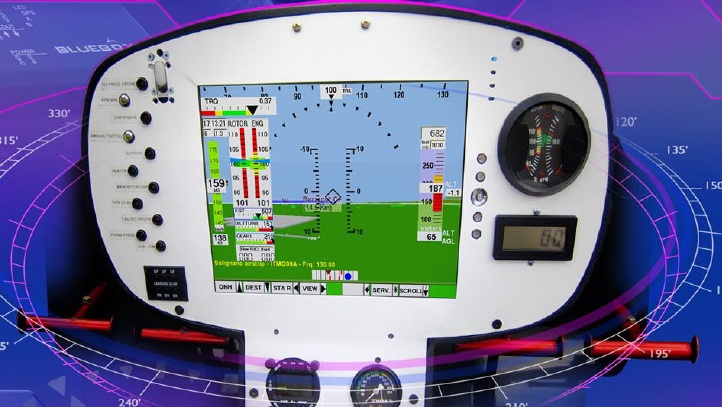 The Blue Efis Svs Famà Helicopters was created with the aim to meet of the helicopter pilot to ensure the complete control of flight parameters, engine, attitude and navigation, ensuring the pleasure of a safe flight.
The synthetic vision developed by Biofly in VFR condition offers maximum safety with extensive flight instrumentation.
When flying in marginal VFR, night or fog, complete situation awareness and intuitive system interface eases the pilot's workload.
The Blue Efis Svs Famà Helicopters can be used with the Bluebox Helicopters product for store and manage flight parameters.

Download