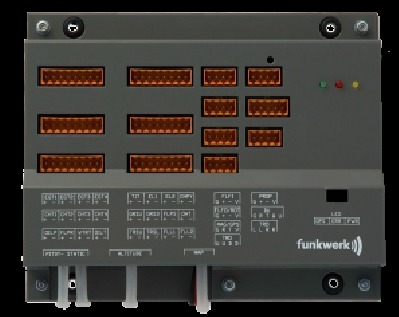 The sensor box offers built-in attitude sensors and an interface to pressure probes, a variety of engine sensors and can be expanded to support trim control and flap, gear and canopy indication.
It's normally attached to the fire wall, allowing shortest connection to the engine sensors. One serial line links all the sensors to the primary display.
An optional magnetic compass sensor can also be connected.